Customer Profile

Maeving manufactures electric motorcycles, creating a unique marriage of classic British engineering and the finest electrical innovation. Innovation is at the heart of what they do, which led them to want to revolutionise the way they provide spare parts to their customers, using the Partful platform.
The Challenge

Maeving was looking for an electronic parts catalogue with the functionality of placing orders through the platform and enabling customers to procure spare parts easily. They were in need of a less labour-intensive solution, that would move them away from outdated parts catalogs.

The consistency of the Maeving brand is incredibly important, and they were in need of a parts catalog solution that would reflect a start-up company with a modern innovative product such as the RM1 electric motorcycle.
Working with Partful

Parful offers a solution to Maeving's current roadblocks, as an interactive spare parts catalog makes their spare parts ordering system so much easier for their customers. Partful and Maeving create a great partnership together as Partful has "all the qualities of a new fast-moving tech business with a very niche product". The young and fast-moving team at Partful makes for a perfect match with Maeving's brand, enabling the creation of a stunning 3D model of their pioneering electric motorcycles.

Maeving's Head of Product, Graeme Gilbert, was excited to work with Partful as he explains that the 3D parts catalog is a "well-developed product, with lots of user experience positives in comparison to old school parts catalogues". He explains that Maeving was initially drawn to the parts catalog software due to the "functionality of the platform while also being 'light enough' to load quickly." while still being visually appealing to the end user.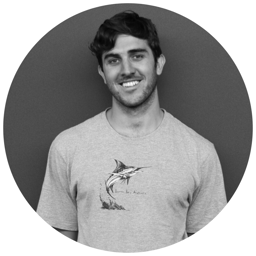 Tim Stirrup, Head of Delivery & Aftersales at Maeving, helped to manage the project and liaise between Maeving and the customer success team at Partful. In an interview with Tim, he explains that "the attentiveness of the customer success team has been really impressive. They are great project managers". The team were quick to understand and turn around requests made by Maeving, leaving them happy with the time the project took from start to finish. The Maeving motorcycle is now live on the 3D parts catalog software, ready to help end users identify parts quickly and easily.
---
Results
Maeving now has a sleek new 3D parts catalog for returning customers, so they can easily identify the correct part and order seamlessly. The parts catalog reflects Maeving's branding and is an extension of the company's character and modern feel.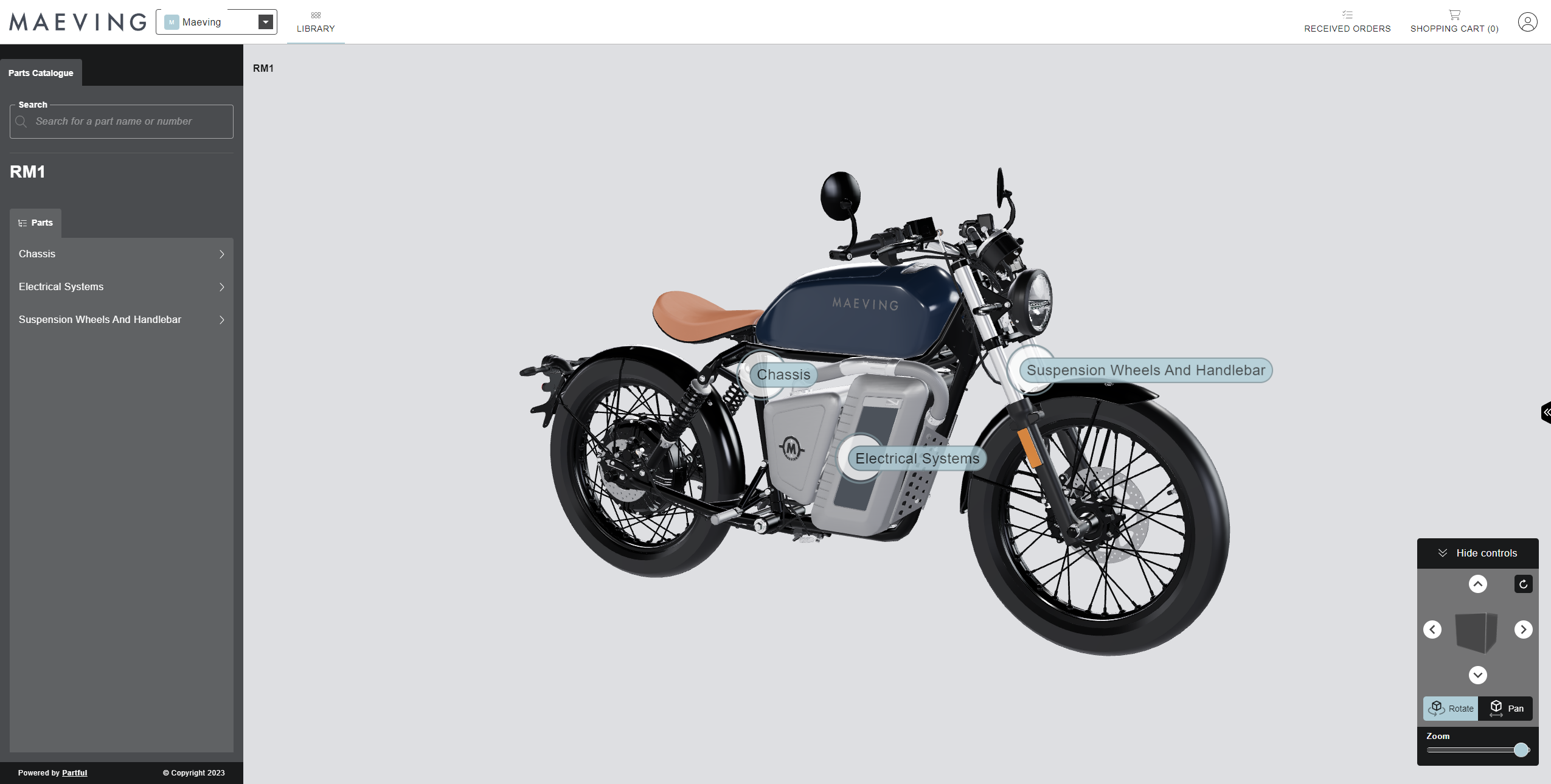 Testimonials
"Partful has all the qualities of a new fast-moving tech business with a very niche product". - Tim Stirrup (Head of Delivery & Aftersales)

"Haven't seen anyone else offering this level of product in this particular section of the market for a long time". - Graeme Gilbert (Head of Product)

"Partful will save the product team and the engineers a bucket load of work". - Graeme Gilbert

"It's a great product and a great team. I'd recommend it!". - Tim Stirrup
If your business wants to streamline its after sales processes and make incorrect parts identification a thing of the past, get in contact with us today to book a discovery call.